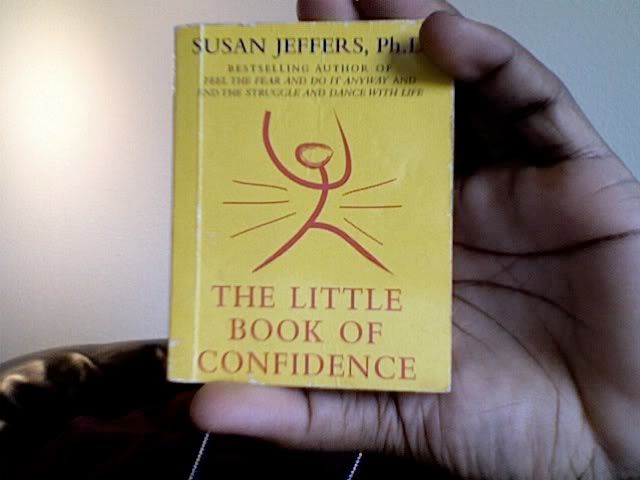 A long time ago, my mom gave me 2 books. One was called the "Bible Promises" and we'll get to that in a future post. The other is called "The Little Book Of Confidence", written by Susan Jeffers. And it is literally a 'little' book. It fits inside of your hand. And in this book, it gives small words of encouragement to affirm your self confidence and self worth. What's interesting, is the fact that we all have the ability to shape how we are viewed. Just by believing in ourselves. I suggest you go out and get it. You can read it within 10 minutes probably.
Now, some people say confidence, I say swagger. Really, it's one in the same. But if you doubt yourself, others will doubt you. If you don't think you're capable or qualified, you better believe nobody else will. So it starts within.
So I challenge you to set a small goal. Doesn't matter what, but just set a goal for something and then do it. Go out and make it happen. Once you realize that you can do it with smaller things, you will eventually start to see that you can do it with all things. And then, you find that balance of preparation and readiness and when your opportunity comes, you'll be not only ready, but expectant.
"Behind me is infinate power.
Before me is endless possibility.
Around me is boundless opportunity.
Why should I fear?"
"Having money's not everything,
-not having it is"
-Kanye West